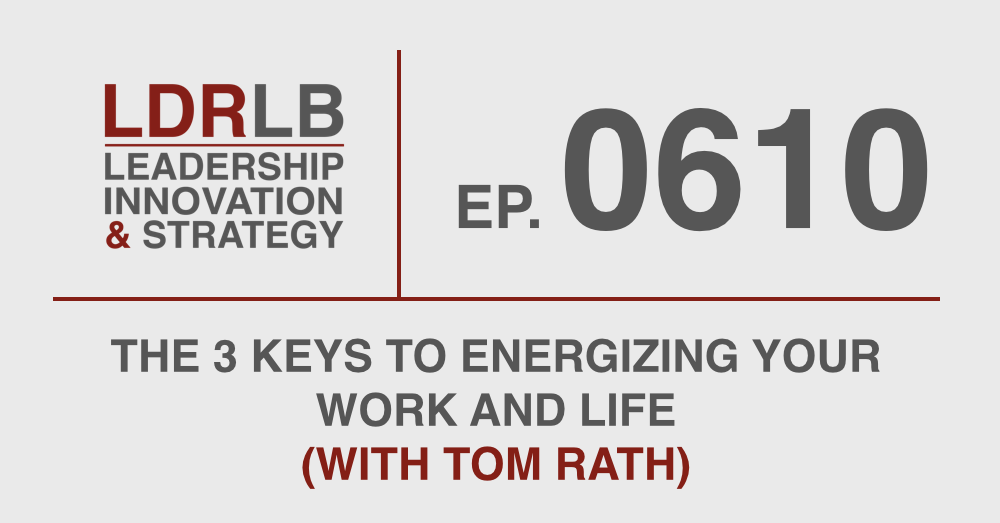 Tom Rath is the author of several best-selling books, including Strengths Finder 2.0 and Strengths-Based Leadership. His latest book, Are You Fully Charged?, focuses on the small actions that make a big difference in everyday effectiveness in life and work. In this interview, we talk about the 3 keys to energizing your work and life.
Want to win a copy of Tom's new book? Click here.
Listen below or follow via iTunes or Stitcher.

This podcast is supported by Audible.com. Get a free audiobook (including The Myths of Creativity) just for trying it at www.audibletrial.com/lead.
Check Out the Trailer for Tom's Upcoming Documentary: