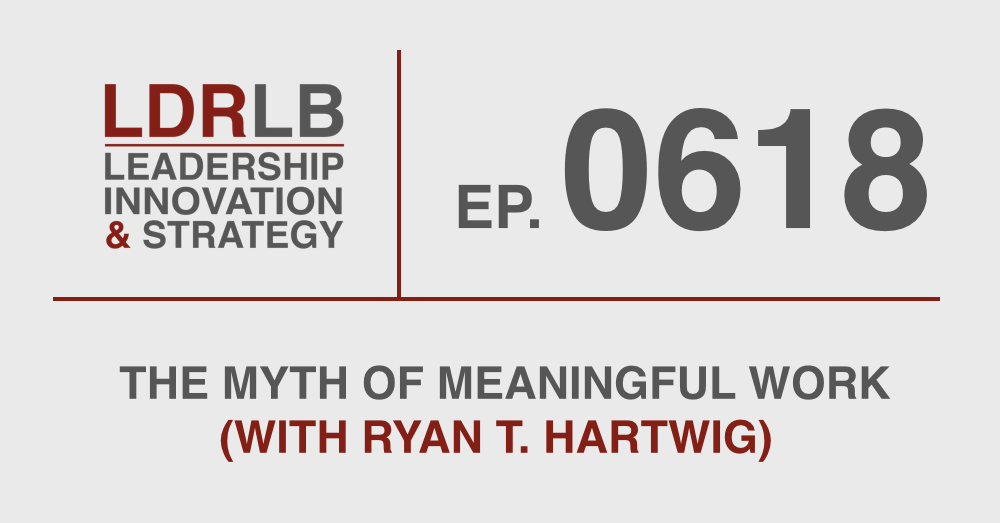 Ryan Hartwig is Chair and Associate Professor, Department of Communication Studies at Asuza Pacific University, where he teaches courses on Group Communication and Leadership. He is co-author of Teams That Thrive. In this interview, we discuss the myth of meaningful work, its leadership implications, and Ryan's recent TEDx talk on the subject.
Listen below or follow via iTunes or Stitcher.

This podcast is supported by Audible.com. Get a free audiobook (including The Myths of Creativity) just for trying it at www.audibletrial.com/lead.