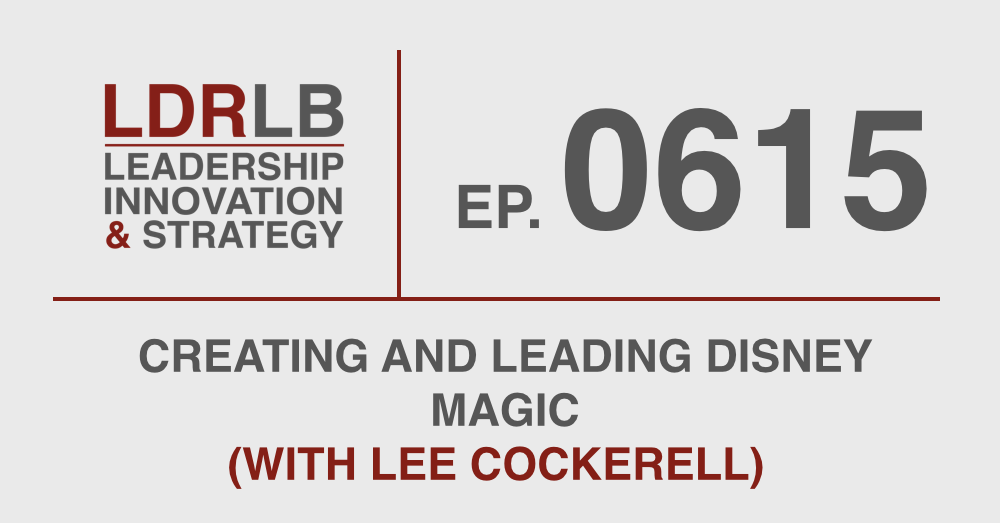 Lee Cockerell is the former Executive Vice President of Operations for the Walt Disney World Resort. As the Senior Operating Executive for ten years Lee led a team of 40,000 Cast Members and was responsible for the operations of 20 resort hotels, 4 theme parks, 2 water parks, a shopping and entertainment village, and the ESPN sports and recreation complex. He is the author of the new book Time Management Magic and an investor in the new startup, Thrive 15. Lee also hosts a podcast, Creating Disney Magic. In this interview, we discuss how Lee created and led Disney Magic and how you can too, no matter who you work for.
Listen below or follow via iTunes or Stitcher.

This podcast is supported by Audible.com. Get a free audiobook (including The Myths of Creativity) just for trying it at www.audibletrial.com/lead.