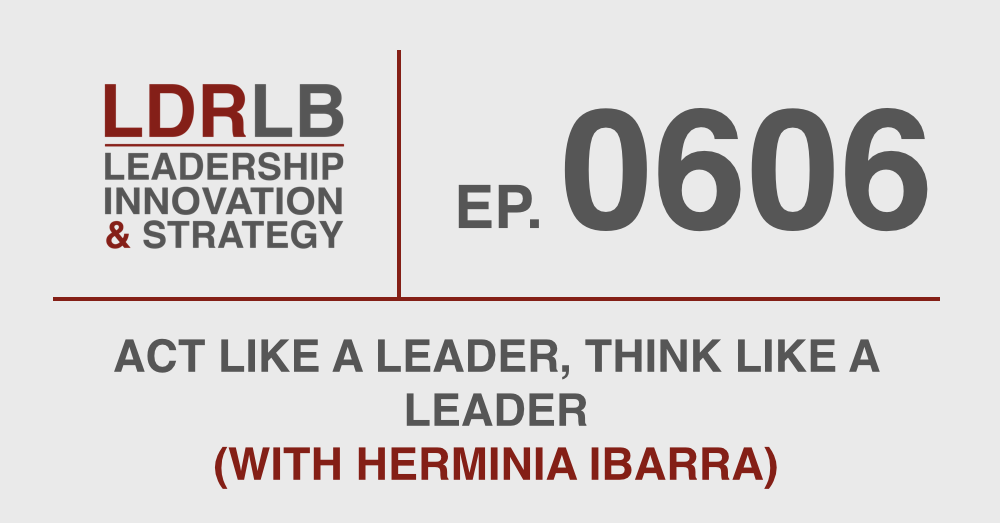 Herminia Ibarra is an expert on professional and leadership development. She is the Cora Chaired Professor of Leadership and Learning at INSEAD, the founding director of The Leadership Transition executive education program at INSEAD. She is the author of Act Like a Leader, Think Like a Leader. In this interview, we discuss how managers and executives at all levels can step up to leadership by making small but crucial changes in their jobs, their networks, and themselves.
Listen below or follow via iTunes or Stitcher.

This podcast is supported by Audible.com. Get a free audiobook (including The Myths of Creativity) just for trying it at www.audibletrial.com/lead.