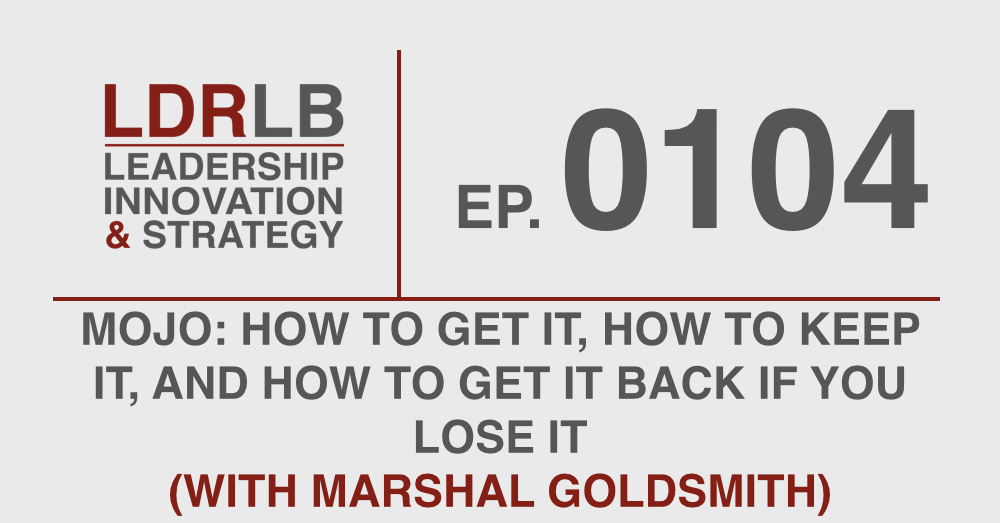 Dr. Marshall Goldsmith is a world authority in helping successful leaders get even better by achieving positive, lasting change in behavior for themselves, their people and their teams. Marshall is an executive coach, speaker and author or editor of 29 books including What Got You Here Won't Get You There and his newest release MOJO.
0:00 Introduction
1:26 What is executive coaching?
3:59 What is MOJO?
8:03 What is NOJO?
10:30 What are the four areas of MOJO?
15:04 How can leaders experience MOJO and help their people experience MOJO?
17:18 What is #MOJOtweet?
21:03 What are you reading?
22:01 What's next for Marshall Goldsmith?
Referenced Resources
MOJO – Goldsmith
#MOJOtweet – Goldsmith
What Got You Here Won't Get You There – Goldsmith
The Art and Practice of Leadership Coaching – Goldsmith
Old Path White Clouds – Hanh
Success Built to Last – Porras, Emery & Thompson