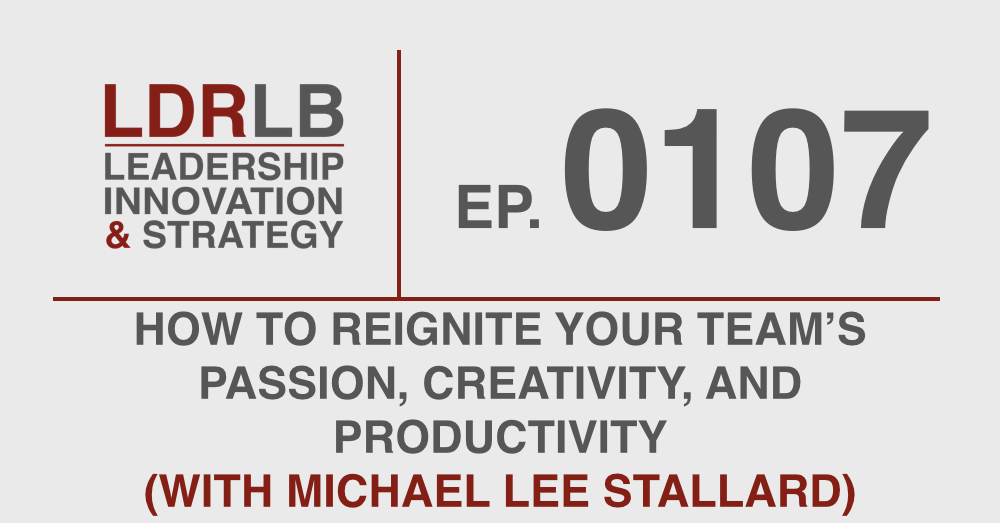 Michael Lee Stallard and Jason Pankau are co-founders of E Pluribus Partners. They are also co-authors of Fired Up or Burned Out. In this podcast, they make a compelling case for why the next competitive advantage is engaged employees and explain how to build the connection culture that engages them.
0:00 Introduction
4:00 What is a connection culture?
5:47 What are the benefits of a connection culture?
9:21 What are the three bridges?
14:05 Some examples of a connection culture.
23:12 What are you reading now?
24:13 What's next for you?
Referenced Resources
Fired Up or Burned Out – Stallard, Dewing-Holmes & Pankau
Bonhoeffer – Metaxas
Let Your Life Speak – Palmer
A Hidden Wholeness – Palmer