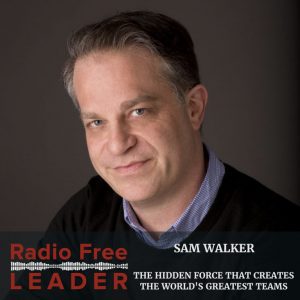 Sam Walker is The Wall Street Journal's deputy editor for enterprise, the unit that directs the paper's in-depth page-one features and investigative reporting projects. A former reporter, sports columnist, and sports editor, Walker founded the Journal's prizewinning daily sports coverage in 2009. In addition to The Captain Class, he is the author of Fantasyland, a bestselling account of his attempt to win America's top fantasy baseball expert competition (of which he is a two-time champion).
Walker attended the University of Michigan. He lives in New York City with his wife and two children.
[Listen in iTunes] [Listen on Stitcher]
In This episode, You'll Learn:
The importance of Internal Leadership within a team
The difference between the Coach and the Captain
The importance of having talent on the team
Resources Mentioned In This Episode:
Enjoy This Episode?
If you enjoyed the show, please rate it on iTunes or Stitcher and write a brief review. That would really help get the word out and raise the visibility of the show.