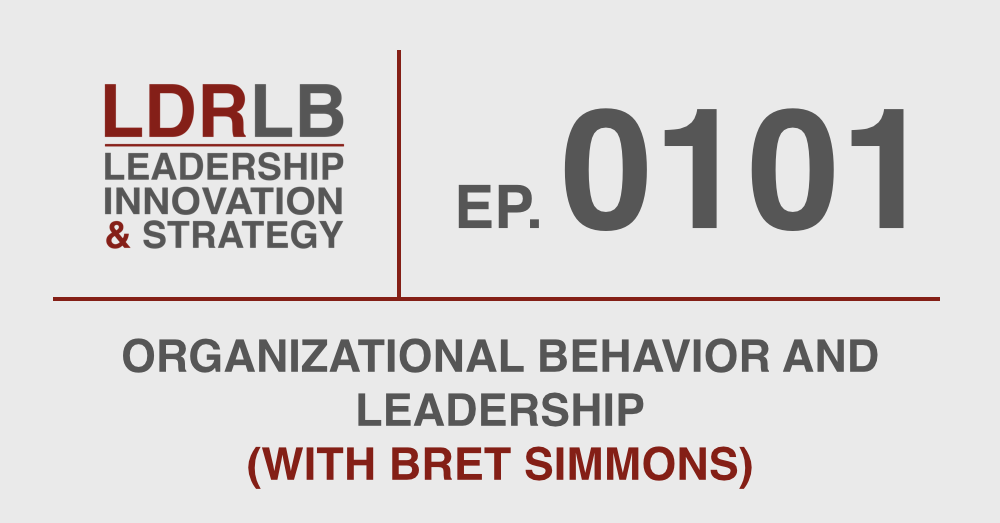 This inaugural episode's guest is Bret Simmons, PhD. Dr. Simmons is a professor of organizational behavior and leadership at the University of Nevada, Reno. His interests include leadership, followership and positive organizational behavior. Additionally, Dr. Simmons runs corporate training sessions and blogs regularly at bretlsimmons.com.
0:00 Introduction
2:05 Do you notice a difference in receptiveness to theory between university students and corporate trainees?
5:15 Do you tend to favor certain theories?
6:41 How do you determine what theory to use?
10:45 Talk to us about positive organizational behavior.
13:48 What are you reading now?
18:13 What are you working on now?
Referenced Resources:
Positive Organizational Behavior
Linchpin – Seth Godin
Hard Facts, Dangerous Half-Truths And Total Nonsense– Robert Sutton & Jeffrey Pfeffer
The Leadership Challenge – James Kouzes & Barry Posner
The Fifth Discipline – Peter Senge
Tribes – Seth Godin
The Starfish and the Spider – Ori Brafman & Rod Beckstrom
Deep Change – Robert Quinn
What I Wish I Knew When I Was 20 – Tina Seelig