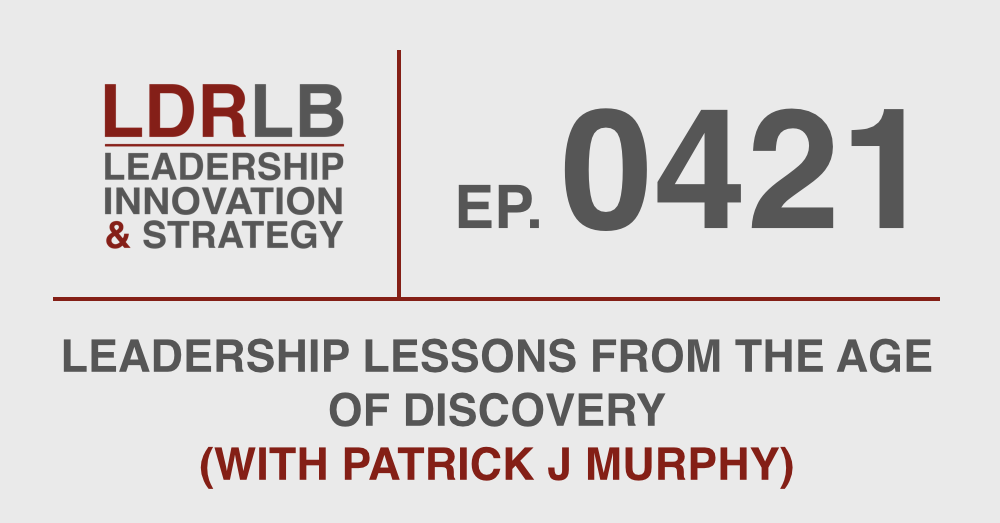 Patrick J. Murphy is professor of management at DePaul University. He has consulted to or advised more than 100 entrepreneurial ventures and is he is chair of the management history division of the Academy of Management. He is co-author of Mutiny and Its Bounty: Leadership Lessons from the Age of Discovery (Yale, 2013). In this interview, we discuss the historical truths around mutinies and their lessons for entrepreneurial leaders.
Listen below or subscribe via iTunes.
This podcast is supported by Audible.com. Get a free audiobook just for trying it at www.audibletrial.com/lead.