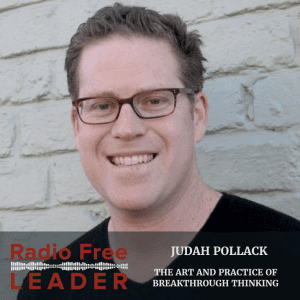 Judah Pollack is an author and speaker. He has worked with everyone from US Army Generals and Special Forces to non-profit founders and social good pioneers. A regular speaker at Berkeley's Haas School of Business, Judah engages people in asking what does it mean to be human? In this interview, we dive deep into how your brain thinks, and how to trigger breakthrough thinking.
[Listen in iTunes] [Listen on Stitcher]
In This episode, You'll Learn:
What defines "Breakthrough"?
The Different Types of Breakthrough
What is "Mode Switching"?
Resources Mentioned In This Episode:
Enjoy This Episode?
If you enjoyed the show, please rate it on iTunes or Stitcher and write a brief review. That would really help get the word out and raise the visibility of the show.