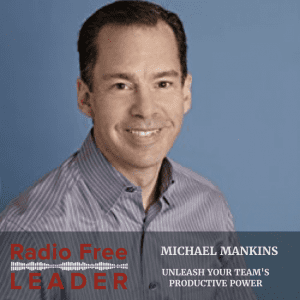 Michael C. Mankins is a partner in Bain & Company's San Francisco office and a leader in the firm's Organization practice. He is also a senior member of Bain's Strategy and Industrial Goods & Services practices. Much of his work has focused on the strategic and organizational initiatives that drive performance and long-term value. He is the co-author of Time, Talent, Energy: Overcome Organizational Drag and Unleash Your Team's Productive Power. In this interview, we discuss how the organization's most precious resources rarely end up on a balance sheet.
[Listen in iTunes] [Listen on Stitcher]
In This episode, You'll Learn:
How to Maximize the Scarce Resources in an Organization
The Difference Between "Busy" and "Productive"
The Importance of Team Performance
Resources Mentioned In This Episode:
Enjoy This Episode?
If you enjoyed the show, please rate it on iTunes or Stitcher and write a brief review. That would really help get the word out and raise the visibility of the show.