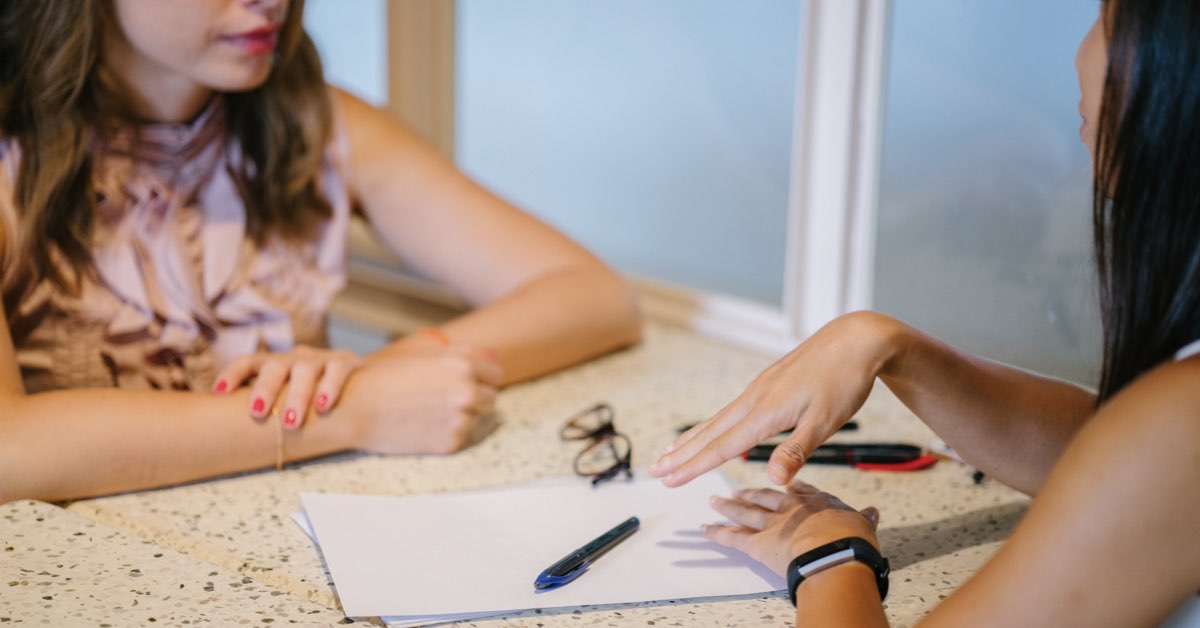 A large part of doing your best work ever involves getting feedback on your performance. Feedback is how you know where to improve and where to build upon your strengths. Giving feedback is a requirement for unlocking greater performance, both individually and in teams.
But many leaders struggle to give feedback.
Sometimes this is because giving feedback, particularly constructive feedback is uncomfortable. It's not fun to tell someone they're underperforming. And sometimes it's because the tactics leaders are taught to reduce that discomfort are—to put it bluntly—terrible. We're told to combine positive and constructive criticism and sometimes even to "sandwich" in the constructive feedback around two pieces of praise.
But if you've ever tried this tactic, you know it doesn't reduce the discomfort and it often makes the conversation less clear. So, don't.
That's the big secret to giving great feedback. Don't mix messages. Give positive feedback and constructive feedback at different times and in different ways.
And in this article, we'll review a few simple steps to make both positive and constructive feedback conversations less awkward and more productive.
Giving Positive Feedback
There are three keys to giving great positive feedback: 1) Do it right away, 2) Be specific, and 3) Explain why it matters.
Do It Right Away
The first key to giving great positive feedback is to do it right away. As soon as you notice someone's exceptional actions, praise them for it. Don't document and wait until the next check-in or performance review, comment on the behavior by the end of that day. The more quickly you offer someone praise, the more they understand that their performance matters and that they matter. Sometimes leaders want to praise publicly, so leaders will wait for the next teamwide meeting and praise a few different people. But that diminishes the importance of the individual actions by delaying the praise. And besides, there is no rule that says you can only praise someone's actions once.
Be Specific
The second key to giving great positive feedback is to be specific. Comment on the specific behavior you observed as well the specific situation they were in. And get specific about why their action or idea was so good. While you should give your people praise like "I'm proud of you" and "You're awesome," too much vague praise starts to feel stale and insignificant. So, when you're giving feedback on a specific action, be as specific as possible. As a bonus, most of the time, when a specific action is praised, people want to do more of it. You may get more of what you measure, but you always get more of what you praise.
Explain Why It Matters
The third key to giving great positive feedback is to explain why it matters. This isn't about just saying "I really appreciated that." Instead, it's about connecting the specific action you're praising to the larger whole of team or organizational success. People want to know the work they do matters, but it's often hard to see how their day-to-day tasks fit into the bigger picture and lead to organizational success. So, the best time to help them see the whole team and the significance of their role in it is when you're praising the actions that lead to teamwide wins.
Giving Constructive Feedback
Likewise, there are three keys to giving great constructive feedback: 1) Comment on behavior, not intent, 2) Co-create solutions, and 3) Close with potential
Comment On Behavior
The first key to giving great constructive feedback is to comment on the behavior—that's it. Comment solely on the action you observed or words you heard. Many times, when giving constructive criticism we guess at the rationale behind the behavior. This is a distraction. We're not mind readers; we're going to guess wrong from time to time. And when we do (or even if we guess right and the other person is in denial) we can end up moving the conversation away from the behavior that needs to change and into an unproductive argument about someone's mindset. If the goal is to change behavior, focus on behavior.
Co-Create Solutions
The second key to giving great constructive feedback to is co-create solutions. Once you've commented on the behavior, and maybe even explained its effect on the rest of the team, it's time to find a better way to behave moving forward. However, often leaders tend to just dictate what the person should do. But if you want the behavior change to stick, you have to involve the person responsible for the action. You have to co-create a solution. Instead of telling them what to do, take the time to ask questions that guide and direct them toward finding a better way to behave. You'll get more buy-in and you'll increase their autonomy and hence motivation to change.
Close With Potential
The third key to giving great constructive feedback is to close with potential. End on a high note. But more importantly, end on a note that emphasizes your belief in their ability to improve. In perhaps one of the best studies on teacher feedback among students, researchers found that 19 simple words at the top of the paper had a dramatic effect on whether students took the time to revise and improve. Those words: "I'm giving you this feedback because I have very high expectations and I know that you can reach them." If leaders did the same at the closing moments of a constructive feedback conversation, that would dramatically improve the chances of people improving.
Part of the reason giving feedback is so uncomfortable for leaders is that it feels like judging people and not coaching them. And that's why the closing moments of feedback are so important, whether it's closing positive feedback with an explanation of why those actions are appreciated or closing constructive feedback with a comment on that person's potential. Those final moments of the conversation make the difference between feedback that can be readily applied and feedback that's quickly discarded. Giving feedback is about the behavior, but it's also about why it's so important to improve. Great feedback empowers everyone to do their best work ever.
---
Thanks for reading. You can get more actionable ideas in my popular email newsletter. Each week, I share educational (and entertaining) videos, articles, and podcasts that will help you and your team do your best work ever. Over 40,000 leaders just like you have subscribed. Enter your email now and join us.
---
Watch
Listen