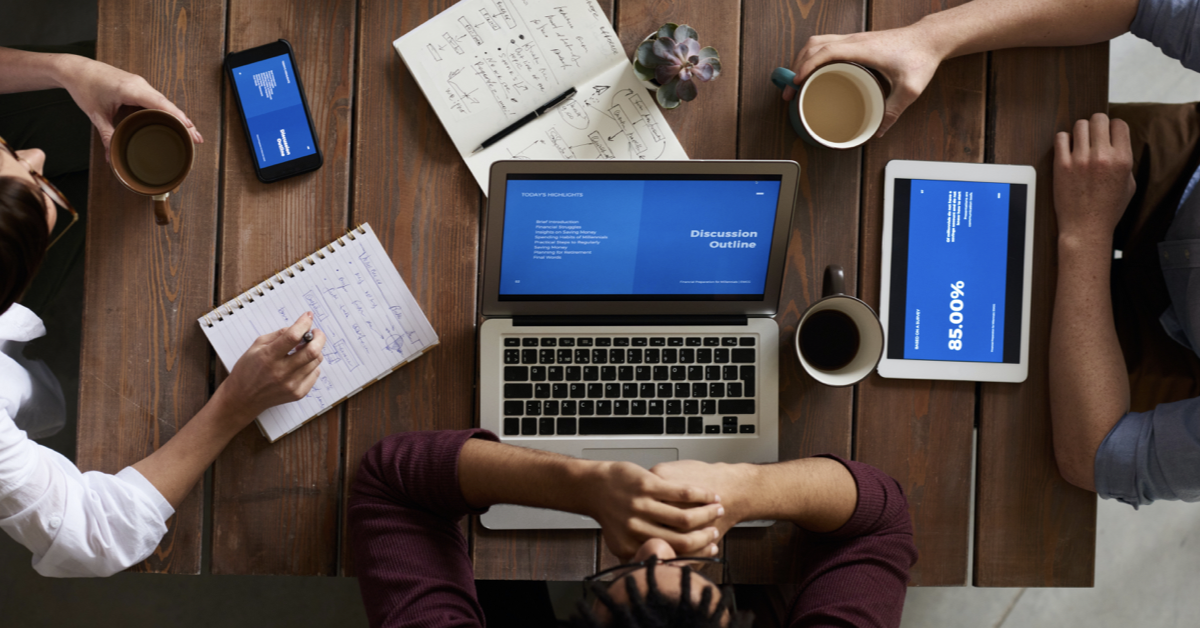 Creativity is a team sport.
It's been that way for a long time. But the level of teamwork required to solve problems and find innovation has increased over the last decade and even century. Most of the simple problems of the world have been solved, and the ones that remain are too often too complex to be solved by any lone, individual genius.
But not all teams fair equally when it comes to creative tasks, because many team leaders are better prepared to lead teams where the work is simple and easy to define. When reaching team goals is ambiguous and requires more creative thinking it also requires a different type of leadership.
In this article, we'll outline those differences. We'll cover five ways to lead creative teams.
Show Them The Constraints
The first way to lead creative teams is to show them the constraints. It may sound a little counterintuitive—after all aren't we supposed to "think outside the box"? But one of the first things creative teams need is an understanding of the constraints of the problem—of the box their answer needs to fit inside. Research suggests creativity is more activated when people understand the constraints of the problem. Constraints aide in the convergent thinking of sifting through ideas that needs to accompany the divergent thinking of generating lots of ideas. You need both. But you need constraints first so that people know ahead of time how to judge the ideas they generate.
Support Their Ideas
The second way to lead creative teams is to support their ideas. Nothing stops the creative flow of ideas on a team more than hearing "That'll never work" or "That's not how we do things around here." Leaders need to champion the ideas their team puts forward, at least until the idea generation phase is complete. When people think their leadership isn't going to consider their ideas, they stop sharing them. Leaders need to not only support ideas when the team is discussing them, but also support ideas when it comes to selling them up the chain of approval needed to implement the idea. Without that support, people just stop trying.
Teach Them To Fight Right
The third way to lead creative teams is to teach them to fight right. We like to think of creative teams as fun and cohesive. But the opposite is true. There's a lot of friction on a creative team. And research suggests that the most creative teams leverage task-focused conflict to generate more and better ideas. But those teams also know how to keep it task-focused and keep it from devolving into personality fights and hurt feelings. And often that requires leaders who can demonstrate and teach their people to fight for their ideas, but not fight their teammates.
Test What You Can
The fourth way to lead creative teams is to test what you can. Ideally, teams are going to generate a lot of different ideas. And it's a bad idea to chase consensus and settle on an idea too soon. Instead, the most creative teams test out multiple different ideas to learn more from what worked and didn't work, and then combine those lessons into a new and better idea. But too often, leaders facilitate a brainstorming session, circle the idea they like best, and that's the end of it. Instead, the best leaders test as much as they can as often as they can.
Celebrate Their Failures
The final way to lead creative teams is to celebrate their failures. If you're testing a lot of ideas, your team will fail. But if they fail small on a test, they'll reduce the chances of failing big later. In addition, failures carry all sorts of lessons that can be learned to better understand the problem and generate even better ideas. That doesn't happen unless the team understands that failure is part of the process, which is why the best leaders celebrate the risks that team members took and the learning moments their failures generated.
In fact, that's why all five of these methods shouldn't be looked at as a linear process. Creativity is an iterative process of ideation, testing, failure, learning, ideation, and more testing and failure. The best leaders know the goal isn't to get it done, but to keep getting better. And that goes for the creative process, but also the team culture. The goal is to keep getting better until everyone can do their best work ever.
---
Thanks for reading. You can get more actionable ideas in my popular email newsletter. Each week, I share educational (and entertaining) videos, articles, and podcasts that will help you and your team do your best work ever. Over 40,000 leaders just like you have subscribed. Enter your email now and join us.
---
Watch
Listen