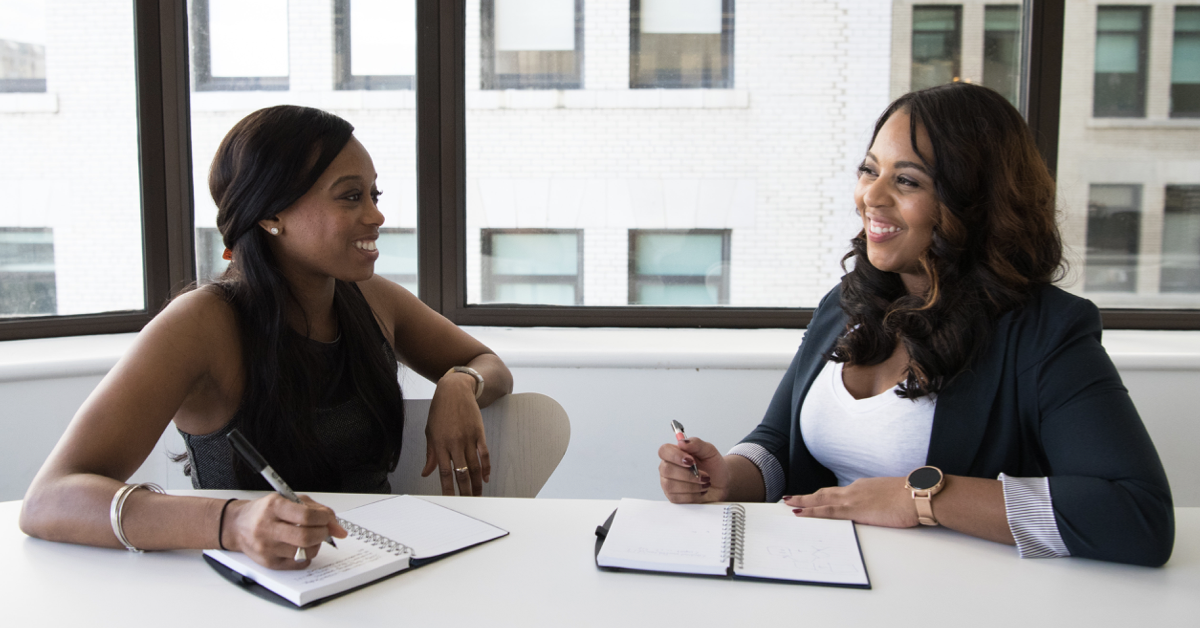 In a time when most organizations are struggling to attract and retain talent, one simple intervention can help reduce turnover dramatically. Despite their infrequent use, stay interviews are a powerful tool for helping managers keep top talent on their team and keep everyone engaged. In one study, conducting stay interviews in the burnout-filled halls of a hospital was found to reduce turnover by 40 percent.
Stay interviews are modelled after exit interviews—a common practice in large organizations where departing employees are interviewed about their experience by someone from Human Resources (or occasionally their manager). But exit interviews have it backwards. If you want people to stay on the team, or in the company, then why wait until they're leaving to discover how to make their job better?
In this article, we'll cover how to conduct stay interviews including how to get ready for one, and five powerful questions you can ask.
In preparing for a stay interview, it's important to emphasize that this is something totally different from a one-on-one coaching session or formal performance appraisal. In fact, other than notes for your own reference, nothing should even be shared outside of the interview. And your invitation to the employee should reflect that. It's a simple, informal ask. Something like "You're a valuable member of the team and I'd love your feedback on how we can make your job and the team better. Could we chat for 30 minutes sometime soon?"
Once you're chatting, you'll want to use a few of these powerful questions:
What do you look forward to when you start your workday?
The first question to ask in a stay interview is "What do you look forward to when you start your workday?" This question is all about using anticipation to uncover the favorite parts of their workday. Ask them what, during their commute or before they've started the day, are the things they're most looking forward to about their average workday. It may be social time with their colleagues, or it may be a specific task they get to do a few times. But their anticipation is a big clue into the tasks or activities that you may want to help them do more often.
What are you learning in your job?
The second question to ask in a stay interview is "What are you learning in your job?" Notice that learning is present tense. It's not about what they've learned or been trained on, it's about what lessons and experiences they're continuing to acquire. Motivational research suggests that progress or career growth itself is a powerful motivator for most people. But if there isn't any current growth happening, people can easily become disengaged. So this question helps us learn not just how they measure their progress but also if they're not progressing fast enough to keep them engaged.
Why do you stay with us?
The third questions to ask in a stay interview is "Why do you stay with us?" People stay in their jobs for both intrinsic and extrinsic reasons. Intrinsic reasons are like what we've discussed prior. They are the enjoyable tasks or sense of progress or meaning the job offers. Extrinsic reasons are things like pay, healthcare, or fear of not having either. Ideally, people stay for intrinsic reasons. But if you're only hearing extrinsic reasons when you ask this question, then your employee may be looking to be someone else's employee soon. But fortunately, some of the answers to the other questions asked in the stay interview can help you help them find intrinsic reasons to stay.
When was the last time you thought about leaving?
The fourth question to ask in a stay interview is "When was the last time you thought about leaving?" This question requires some trust between you and your people. Many leaders are afraid to ask it. But, since this is a stay interview, you can be confident than any time they thought about leaving, they rethought about it and stayed. Still, it's good to know what incentives from other companies or jobs would incentive them to leave—especially if there's something you can do to bring those incentives into their current job.
What can I do to make your job better?
The fifth question to ask in a stay interview is "What can I do to make your job better?" This is a great final question in the interview. Hopefully, by asking about why they stay or what would tempt them away, you've uncovered some things you can do to make their job better. But this question serves as open door to transition the conversation into anything that hasn't been covered. This question sends the message that you're open to just about anything. Even if you can't actually do it, you'll benefit from knowing it. This is also a chance to get some feedback as an individual manager that can help you improve not just with this person, but the entire team.
When the conversation is over, thank them for being a part of it. Then take some time to reflect on their answers. But make sure to reconnect with them a week or so later and reiterate your appreciation and share your ideas for what changes you can make. Every interview conducted should uncover a few changes, and those few changes will add up and help them and the team do their best work ever.
---
Thanks for reading. You can get more actionable ideas in my popular email newsletter. Each week, I share educational (and entertaining) videos, articles, and podcasts that will help you and your team do your best work ever. Over 40,000 leaders just like you have subscribed. Enter your email now and join us.
---
Watch
Listen