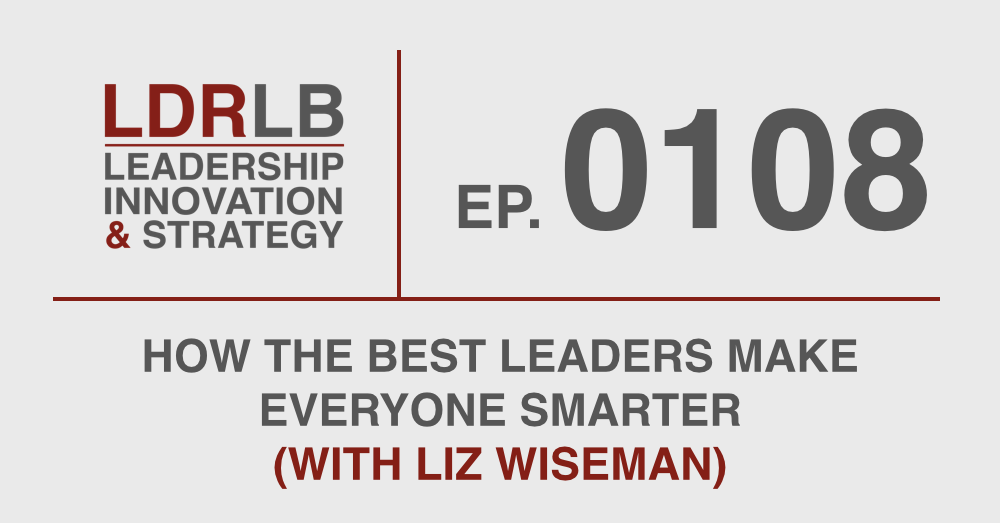 Liz Wiseman is president of The Wiseman Group, a leadership research and development center headquartered in Silicon Valley. She advises senior executives and leads strategy and leadership forums for executive teams worldwide. A former executive at Oracle Corporation, she worked as the Vice President of Oracle University and as the global leader for Human Resource Development for 17 years. She is the author of Multipliers: How the Best Leaders Make Everyone Smarter. In this interview, we talk about how aspiring leaders can become multipliers with their people.
0:00 Introduction
1: 04 How did you come to find this multiplier principle?
3:30 What's the difference between multipliers and diminishers?
7:37 What are the five disciplines of multipliers?
11:10 Can you give me some examples of well-known multipliers?
15:07 How can leaders become multipliers?
19:50 What are you reading now?
24:01 What's next for you?
27:02 How can people get a hold of you?
Referenced Resources
Multipliers – Wiseman & McKeown
Bury My Heart in Conference Room B – Slap
The Why of Work – Ulrich & Ulrich
Fired Up or Burnt Out – Stallard, Hommes & Pankua