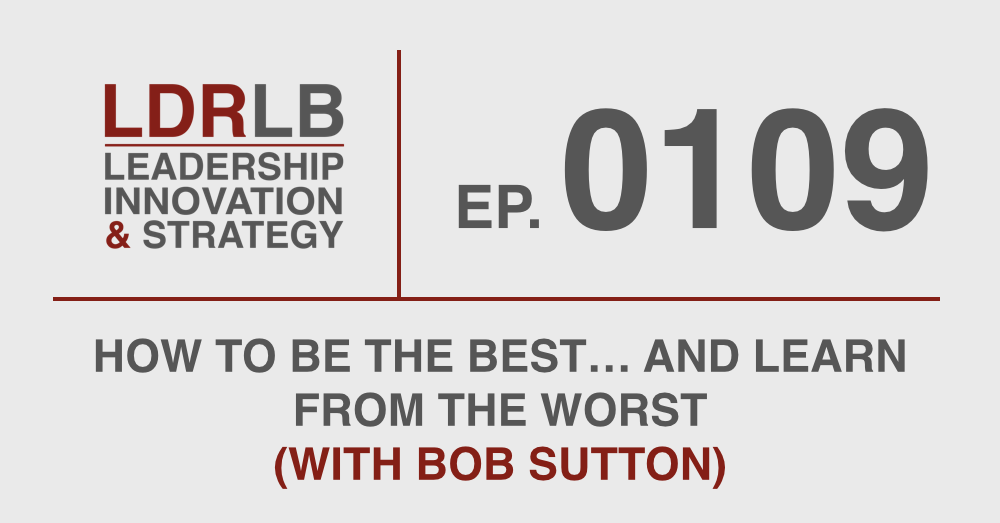 Robert Sutton is Professor of Management science at the Stanford Engineering School and researcher in the field of Evidence-based management. He is an IDEO Fellow and a Professor of Organizational Behavior, by courtesy, at Stanford Graduate School of Business. In this interview, we discuss his known famous book The No Asshole Rule and his newest release Good Boss, Bad Boss.
0:00 Introduction
1:23 What is the No Asshole Rule?
3:08 What are some of the costs associated with keeping bossholes?
4:30 What inspired you to write Good Boss, Bad Boss?
6:50 What separates a good boss from a bad boss?
10:15 What are some of the ways to cope with having a bosshole?
12:30 How do you transition from a bad boss to a good boss?
16:45 What are you reading now?
18:35 What's next for you?
20:40 How can people get a hold of you?
Referenced Resources
The No Asshole Rule – Sutton
Good Boss, Bad Boss – Sutton
B.O.S.S. by Rypple
The Invisible Gorilla – Chabris & Simmons
Chasing Stars – Groysberg
BobSutton.net
Twitter.com/Work_Matters