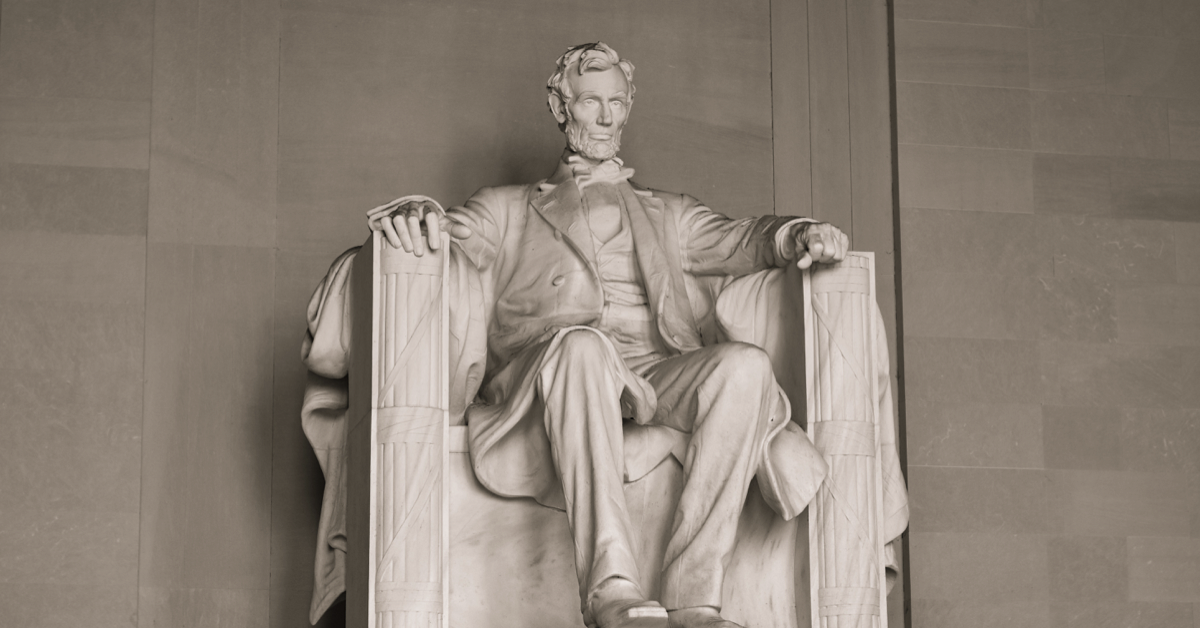 There is a misconception about leadership that just won't seem to go away. It's the commonly held belief that the best leaders are charismatic and inspiring and hence, the best leaders are highly extroverted. Too many people still seem to believe that extroverts make better leaders than introverts. In a survey of senior corporate executives, 65% viewed introversion as a barrier to leadership. And in what I am sure is a total coincidence, that same percentage is also the number of extroverts in senior leadership roles.
But introverts are great leaders too. Introverted but well-regarded leaders include Abraham Lincoln, Eleanor Roosevelt, Albert Einstein, Rosa Parks, and Mahatma Gandhi. And beyond the anecdotal examples, there's solid research suggesting introverts are quiet, but powerful leaders. Research from Adam Grant, Francesca Gino, and David Hoffman found that introverted leaders performed significantly better than extroverted leaders, especially when leading teams of proactive, extroverted people.
In this article, we'll review four of the reasons introverts are great leaders.
Introverted leaders are better listeners
The first reason introverts are great leaders is that they're often better listeners. Introverts tend to be more introspective. They tend to listen a little bit harder to what someone is saying to them and consider it more. They tend to be more reflective listeners and check for understanding with the other person more often. Their natural tendency toward communication in smaller groups than extroverts also means that they'll prefer one-on-one conversations to large group meetings, or at least be less likely to call a team meeting when a smaller conversation will suffice. For this reason, they tend to find themselves in coaching conversations much more often than extroverted leaders.
Introverted leaders are more accepting
The second reason introverts are great leaders is that they tend to be more accepting. They notice people more and so they notice the differences between people more. And they're more likely to accept those differences and work with people, rather than continue to state how they'd prefer to get work done. They are more likely to understand someone and understand how to get that person to feel included as a member of the team. And this isn't just limited to them. Introverted, accepting leaders tend to build a teamwide culture of psychological safety, where individuals feel free to express themselves and take risks and where individuals feel included. This doesn't mean there are no longer disagreements. It means the disagreements are more productive because people understand each other better.
Introverted leaders put others first
The third reason introverts make great leaders is that they put people first, or at least they are more likely to put people first. They don't mind if other people on their team get the spotlight. In fact, they're much more likely to shine the spotlight on others. They're more comfortable with other people on the team being seen as the star, and as a result those seen as stars feel more appreciated and more motivated. This is especially true when many on the team are extroverts, who want to be noticed and want to be at the center of attention. Introverted leaders are more likely to freely give that attention to their extroverted team members than would extroverted leaders.
Introverted leaders build proactive teams
The final reason introverts are great leaders is that introverted leaders build proactive teams. When leaders are less focused on being the center of attention and making sure their orders were received, they are more focused on making sure they hear from everyone and that everyone feels heard. As a result, people start sharing what they intend to do more often. They start being more proactive with their intention and asking for feedback, not being reactive to commands. And because they're stating their intentions more often, they're more productive—or at least more likely to act on their stated intentions. This proactiveness helps the team be more creative, more motivated, and more resilient.
In the end, who wouldn't want to work for a more accepting, better listening leader who puts the team first? But while these tendencies show themselves more often in introverts, they're not exclusive to them. Extroverts can develop these leadership skills as well, but they may have to work a little harder to suppress the natural instincts that may inhibit these skills. Regardless of your personality type, these are skills to continue to grow and develop. In the process, you'll become a better leader and lead a team more likely to do their best work ever.
---
Thanks for reading. You can get more actionable ideas in my popular email newsletter. Each week, I share educational (and entertaining) videos, articles, and podcasts that will help you and your team do your best work ever. Over 40,000 leaders just like you have subscribed. Enter your email now and join us.
---
Watch
Listen